Simple invitations are the perfect way to set the tone for your classic and understated celebration. It's not only for wedding, birthday and baby shower have the same treatment and make a great counterpart. Thoughtfully designed invitations are an ideal way to welcome guests on their own. To make everything easier to understand, let's take a look at these,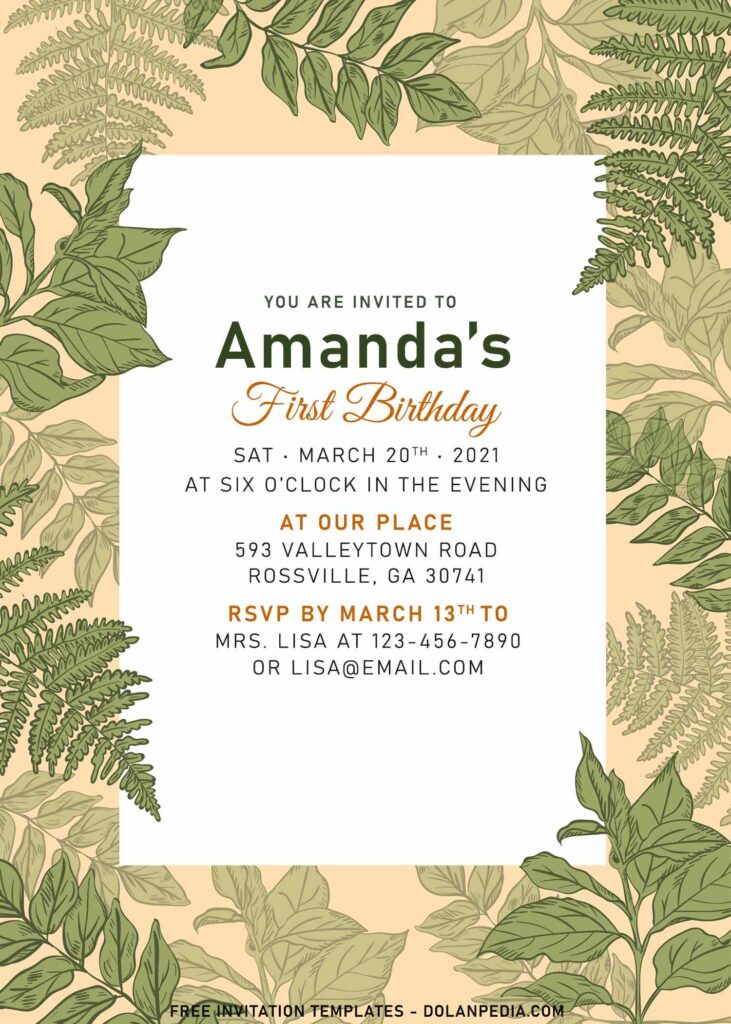 Get inspired with these minimal invitation ideas, designed for the thoroughly modern couple. Your invitation may also inspire your party décor, having similarly understated vibe. Botanical birthdays are particularly what is in everyone's mind, judging by how much influence this thing already had from earlier this year and on.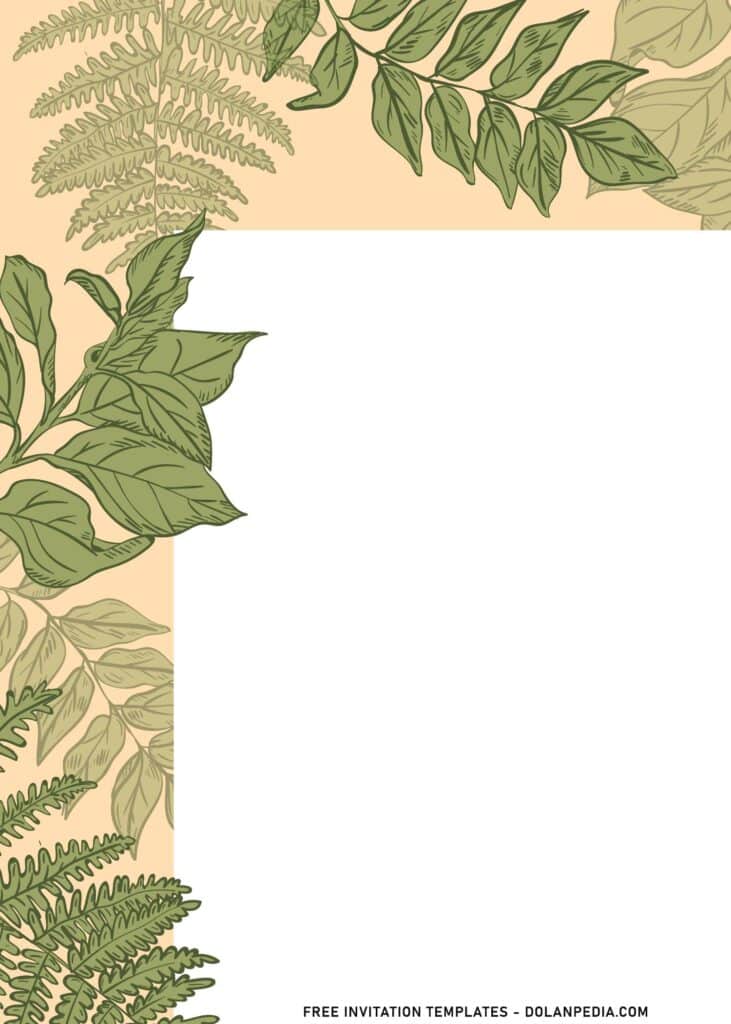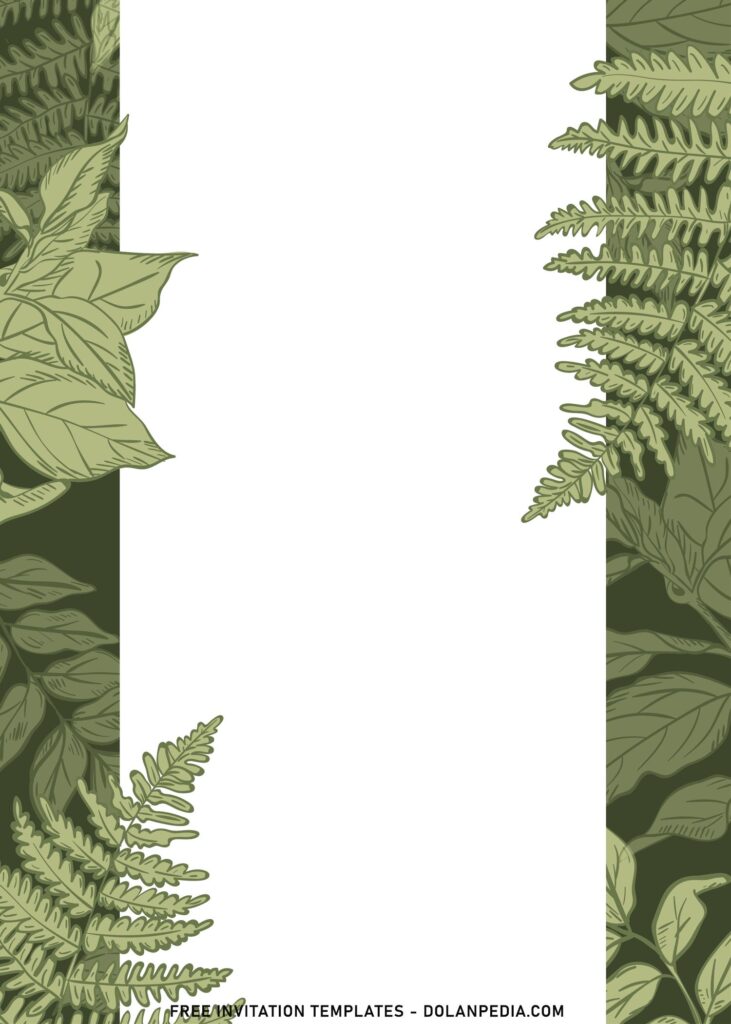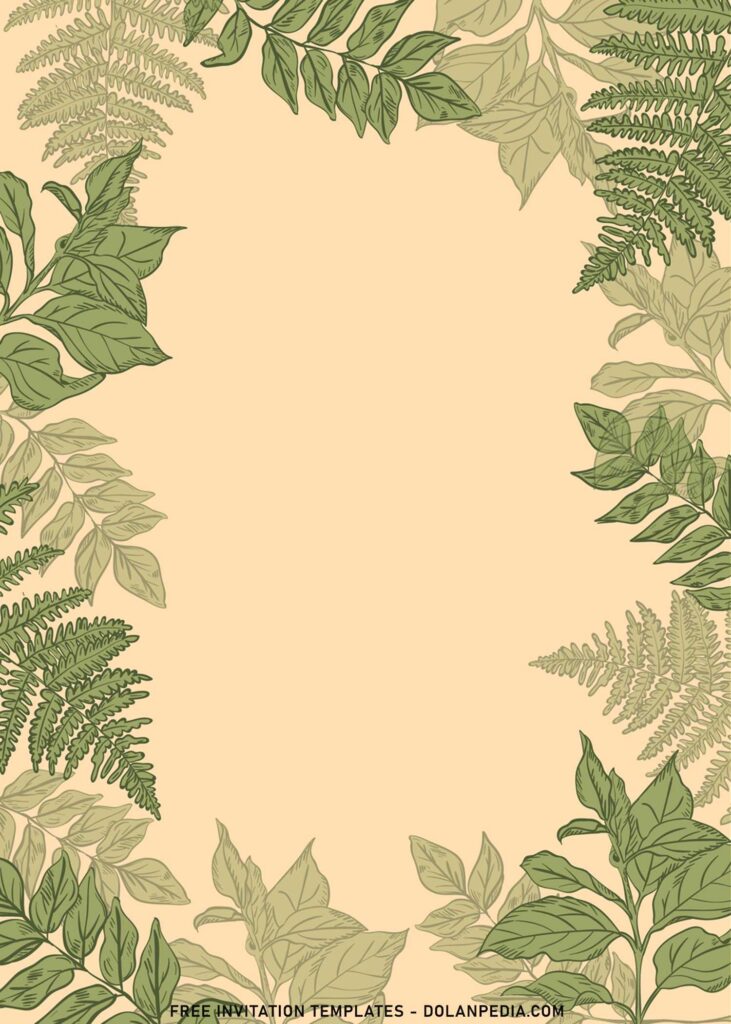 The bold and relatable design clearly states what do people wants their party to have in these days. This invitation templates are the perfect example of, probably, the easiest and the best Botanical inspired/themed invitations. As you can see, the template has neat designated spaces for your party information, to accommodate your party information, so in other word, this is the place where your text will be displayed.
&nbsp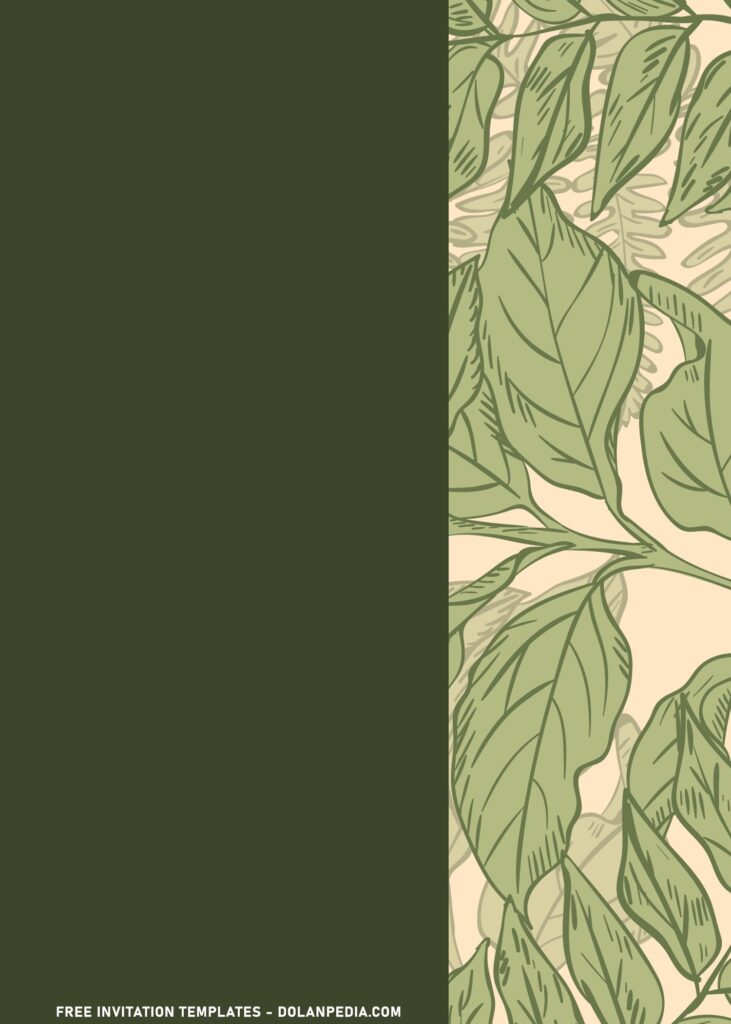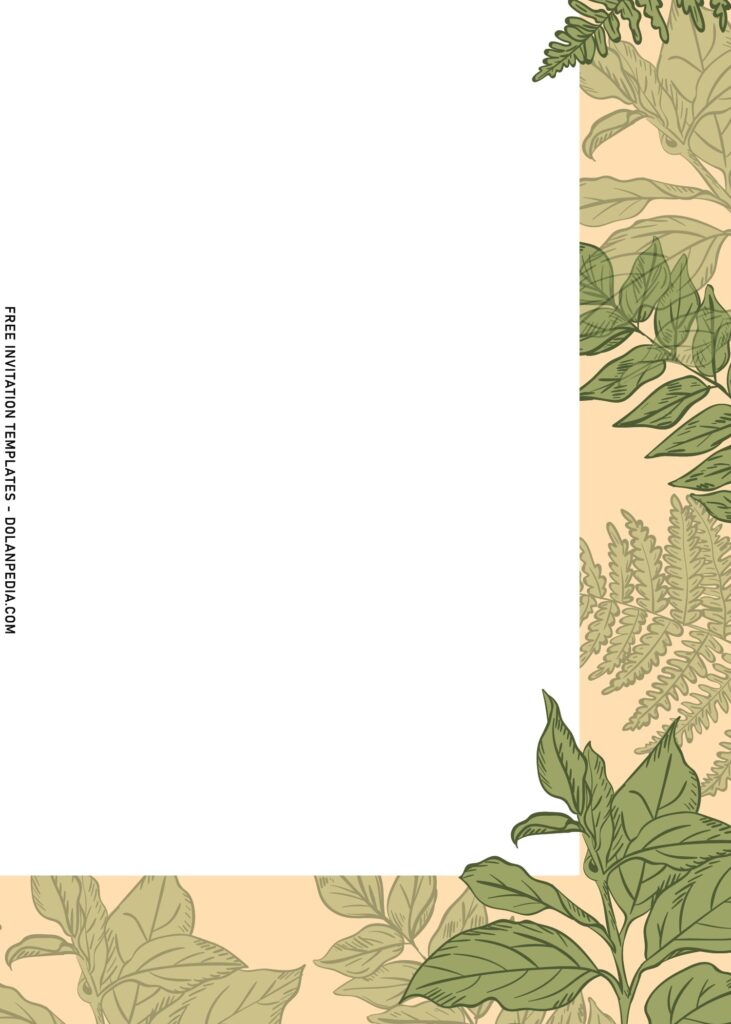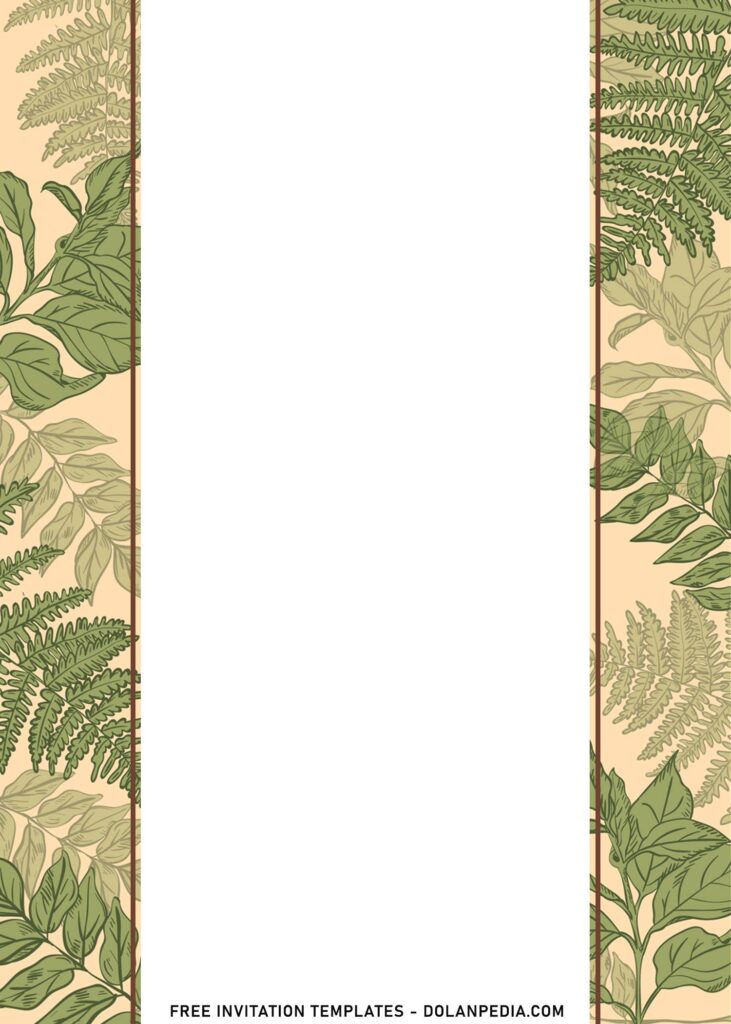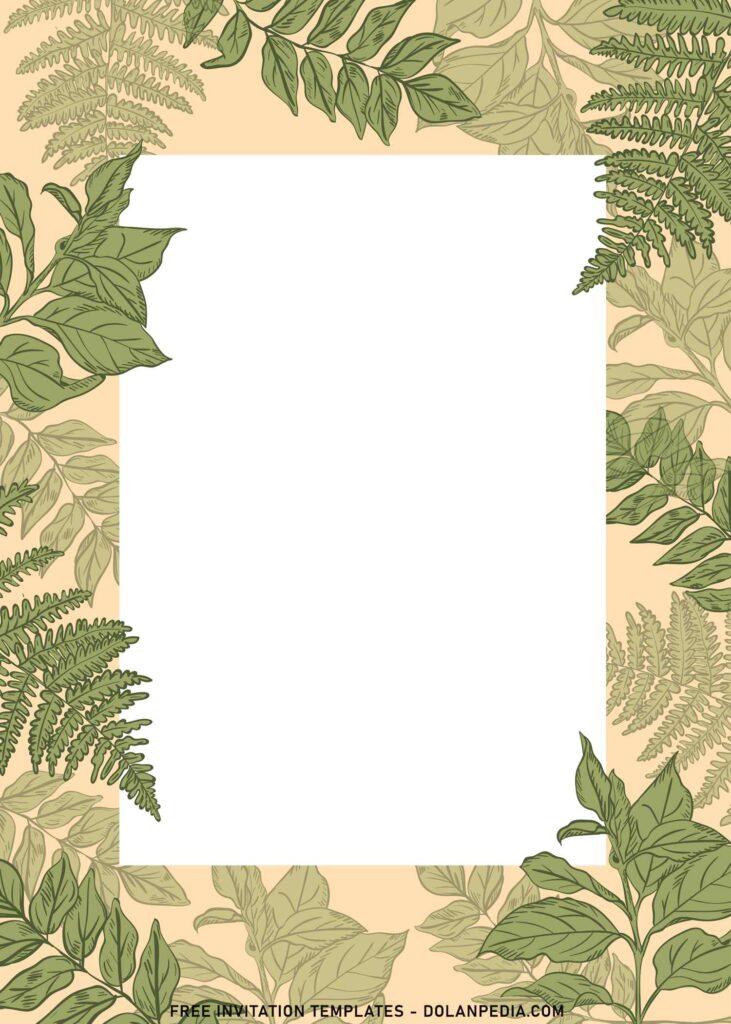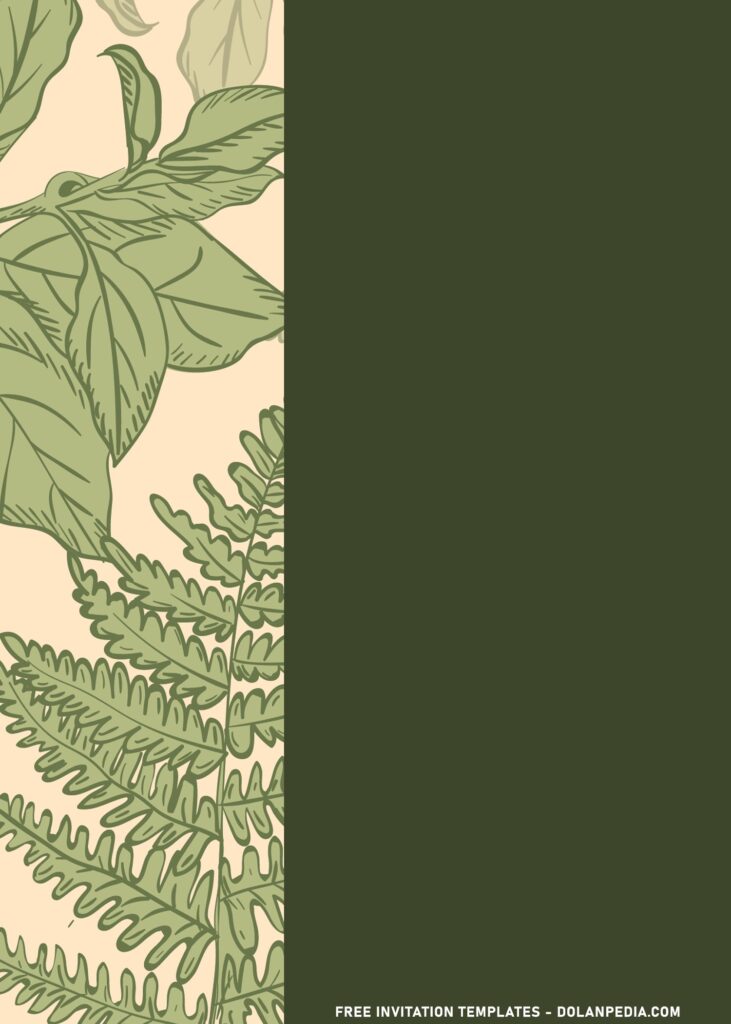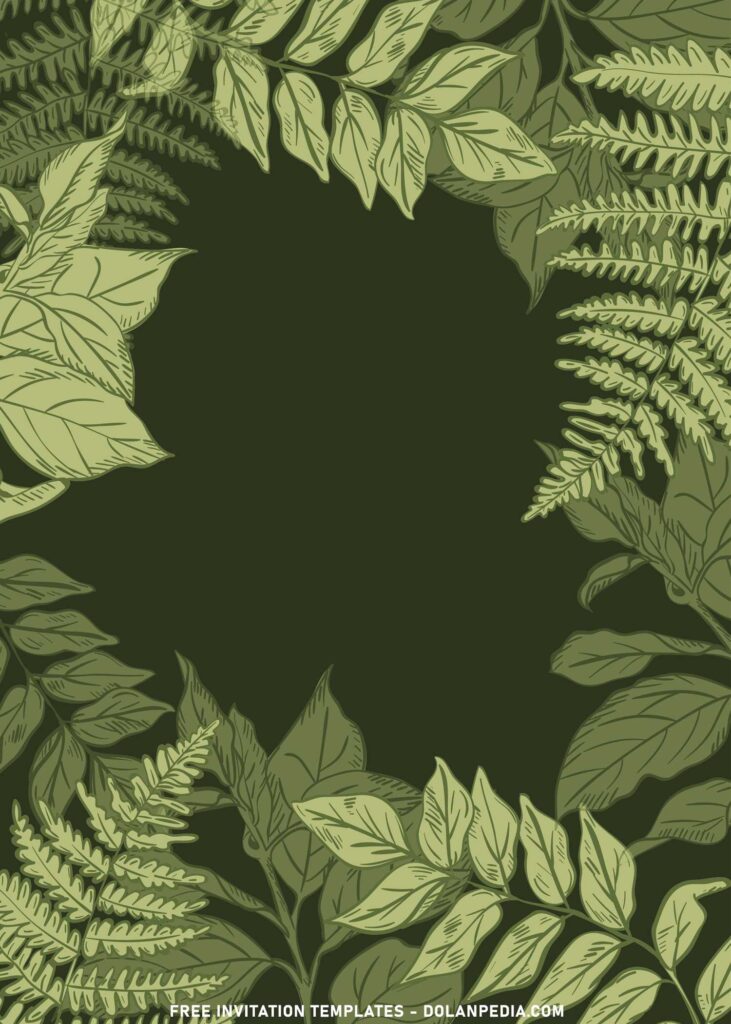 The focal point is the cartoon or comic hand drawn illustrations of Green fern, Dusty Miller, Eucalyptus, Verdant leaves, with added thick outlines to make it bold. All of those elements will not be completed if we don't fit in neutral background. Thus, I decided to cover the background layer with beautiful cream tones.
Download Instruction
Choose your favorite template
Click on each one of your selected template
A pop-up page will appear so you will need to wait for a second
Right click those image or template
Then choose "Save Image As" and Tap your "Enter" key to download it
Now your template will be automatically saved
You may have a question about "How to edit the template" Right? If so, we suggest you to use a simple application, like your default windows app (Microsoft Word and Paint). Besides that, we recommend you to pick card-stock paper as your printing material, because it's commonly used for this type of occasion and has good durability.